What's Happening in Congress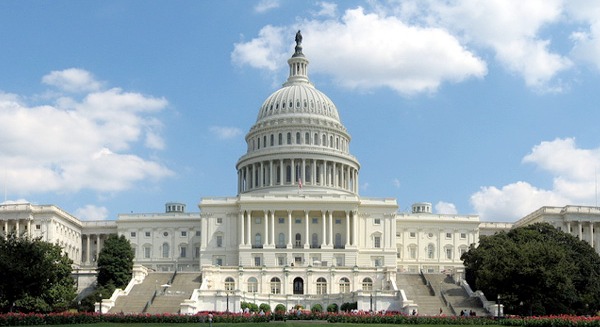 The landscape in Congress around coal ash is in constant fluctuation. In 2010, EPA proposed a rule to regulate coal ash and since that time a determined group of pro-pollution lawmakers have been trying to find legislative ways to undermine EPA's authority.
In the Coal Combustion Residuals Rule, EPA offers two different options for possible regulation under the Resource Conservation and Recovery Act (RCRA). Subtitle C would create robust federal regulations and enforcement, classifying coal ash as special hazardous waste. Subtitle D would merely suggest standards and guidelines that states could choose to ignore. EPA has yet to promulgate a final rule. To learn more on this proposed Coal Combustion Rule, see our EPA section of the website.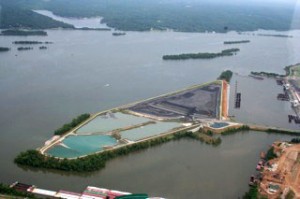 In spring 2012 some Representatives and Senators fought tooth and nail to have an anti-EPA coal ash bill passed as part of the Transportation Bill (H.R. 4348, "Surface Transportation Extension Act, Part II"). An amendment was placed on the Transportation Bill, introduced by Rep. David McKinley (R-WV), that would have stripped EPA of the ability to create and enforce federal standards for disposal of coal ash. In place of EPA authority, the McKinley amendment would have offered unenforceable guidelines even weaker than those included in EPA's proposed Subtitle D framework.
Public outcry to keep this anti-environment rider from the Transportation Bill was loud and the Transportation Bill finally passed without the coal ash amendment attached.
Unfortunately, lawmakers are still trying fervently to prevent coal ash regulation. The same members of Congress are going to take the next best opportunity to remove EPA's ability to control coal ash. A Congressional Research Service report found proposed coal ash legislation, such as the amendment to H.R. 4348, insufficient to protect human health and the environment. Citizens and public advocacy groups have been able to keep coal ash out of Congress for now, but the battle continues.
*New*
In June 2013, Rep. David McKinley proposed H.R. 2218, the Coal Residuals Reuse and Management Act of 2013. This proposed legislation mirrors prior attempts by McKinley, seeking to prevent the EPA from setting protective and federally enforceable standards for the disposal of coal ash. This fact sheet details the deficiencies of this bill.
Earthjustice has developed the chart below, which you can also download here, which shows just how deceptive many of these bills are. You can also click the chart below to make it bigger.