Coal Ash Rules and the EPA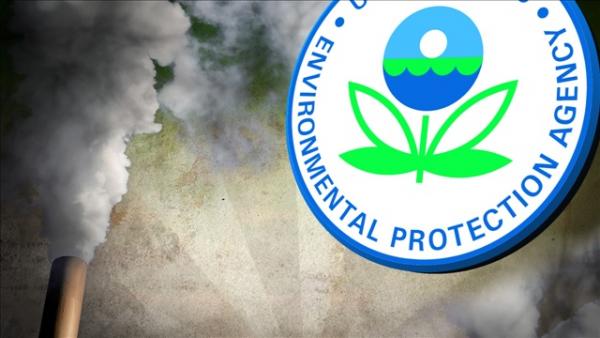 The Environmental Protection Agency's (EPA) mission is to protect human health and the environment. As part of the executive branch of government, EPA is responsible for carrying out the federal environmental laws and statutes that Congress passes. One such law is the Resource Conservation and Recovery Act, (RCRA), which authorizes EPA to regulate hazardous and non-hazardous solid waste from "cradle to grave".
In 2010 EPA put forth a proposed rule to regulate coal ash under RCRA. The proposed rule, known as the Coal Combustion Residuals (CCR) Rule, contains two primary options for regulation of coal ash, one under RCRA Subtitle C and the other under Subtitle D. You can see a comparison of these two rule sets below. EPA might go for either one, or for a hybrid of the two, if Congress allows it to do anything at all.
A second EPA rule, released on April 19, 2013, would also address coal ash waste, but in a limited manner; updated EPA Coal Water Pollution Standards under the federal Clean Water Act. While the anticipated coal ash rule under RCRA would regulate coal ash landfills and impoundments (where and how they are constructed, maintained and monitored), a new Coal Water Pollution Standards will only apply to water discharged from coal ash impoundments into surface water bodies. The four proposed options for the Coal Water Pollution Standards include options protecting waters from toxic pollution as well as weaker standards that maintain the status quo.
You can find the original version of this comparison on EPA's website.

Key Differences Between Subtitle C and D
| | SUBTITLE C | SUBTITLE D |
| --- | --- | --- |
| Effective Date | Timing will vary from state to state, as each state must adopt the rule individually-can take 1 – 2 years or more | Six months after final rule is promulgated for most provision: certain provisions have a longer effective date |
| Enforcement | State and Federal enforcement | Enforcement through citizen suits; States can act as citizens. |
| Corrective Action | Monitored by authorized States and EPA | Self-implementing |
| Financial Assurance | Yes | Considering subsequent rule using CERCLA 108 (b) Authority |
| Permit Issuance | Federal requirement for permit issuance by States | No |
| Requirements for Storage, Including Containers, Tanks, and Containment Buildings | Yes | No |
| Surface Impoundments Built Before Rule is Finalized | Remove solids and meet land disposal restrictions; retrofit with a liner within five years of effective date. Would effectively phase out use of existing surface impoundments | Must remove solids and retrofit with a composite liner or cease receiving CCRs within 5 years of effective date and close the unit |
| Surface Impoundments Built After Rule is Finalized | Must meet Land Disposal Restrictions and liner requirements. Would effectively phase out use of new surface impoundments. | Must install composite liners. No Land Disposal Restrictions |
| Landfulls Built Before Rule is Finalized | No liner requirements, but require groundwater monitoring | No liner requirements, but require groundwater monitoring |
| Landfills Built After Rule is Finalized | Liner requirements and groundwater monitoring | Liner requirements and groundwater monitoring |
| Requirements for Closure and Post-Closure Care | Yes; monitored by States and EPA | Yes; self-implementing |