Coal Ash Rules and the EPA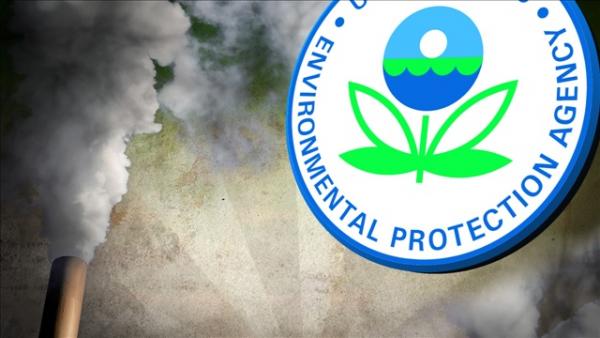 The Environmental Protection Agency's (EPA) mission is to protect human health and the environment. As part of the executive branch of government, EPA is responsible for carrying out the federal environmental laws and statutes that Congress passes.
Coal ash poses a significant threat to waterways and communities throughout the Southeast, and nationwide. With this increasing danger in mind, EPA has spent over a decade setting the groundwork for the comprehensive regulation of coal combustion residuals, including coal ash. With the Kingston disaster as an impetus, EPA drafted proposed rules to handle the two aspects of coal ash pollution: Disposal and handling of coal ash, and coal plant water pollution. The EPA has proposed rules to address both these areas of concern.
*NEW*
On January 29, 2014, after years of delay, EPA agreed to finalize first-ever U.S. coal ash regulations by December 19, 2014. View a timeline of coal ash events from the Kingston disaster to this settlement.
EPA Coal Plant Water Pollution Standards
On September 20, 2013, the public comment period on long-overdue
coal plant water pollution standards
ended. These standards under the Clean Water Act have the potential to limit the amount of toxic metals and other chemicals that can be dumped in our water.
Coal plants are the number once source of toxic water pollution in the U.S., however 4 out of 5 coal plants in the U.S. have no limits on the amount of toxics they are allowed to dump into our water. Current standards governing water pollution from power plants have not been updated in over 30 years. The EPA has repeatedly acknowledged that guidelines have not kept pace with developments in the industry and the current standards fail to address the worst pollutants that are dumped into our water.
Click here for a factsheet to learn more about coal plant water pollution and proposed coal plant water pollution standards.
Click here to see how these how coal plant water pollution standards will address the problem.
Because this rule is being "harmonized" with a coal ash disposal rule, it will likely play an important role in determining the level of protection in a solid waste rule. However, both rules are needed to comprehensively address coal ash.
New Effluent Limitation Guidelines are due to be finalized by September 30, 2015.
Even if the EPA adopts the most protective coal plant water pollution standards, toxic coal ash pollution will still threaten communities and waterways. These standards only deal with wastewater discharges, or "end of pipe" pollution. They don't address coal ash impoundments, many of which are old, unlined, failing, and leaking toxic pollution into ground water and surface water. This part of the problem must be addressed through coal ash disposal regulations (see below). In short, both rules are needed to comprehensively regulate toxic coal ash waste.
EPA Proposes Two Options for Coal Ash Disposal Regulations
On October 3, 2013 a federal judge ordered EPA to move forward with setting federal coal ash rules. The order of the U.S. District Court for the District of Columbia offered little details about the timing or substance of the EPA's rulemaking but said it will issue a Memorandum Opinion within the next 30 days with more specifics. For now, the decision marks the first step towards federally enforceable safeguards, monitoring, and protections against coal ash.
*NEW*
On January 29, 2014, after years of delay, EPA agreed to finalize first-ever U.S. coal ash regulations by December 19, 2014. 

Background
On June 21, 2010 EPA released a draft of its coal ash proposal. As expected, EPA was pressured by powerful interests and the offices of Budget Management and Information and Regulatory Affairs (OMB and OIRA) to not present the strong regulation that it preferred. Rather EPA co-proposed two rules both of which use the federal statute known as the Resource Conservation and Recovery Act (RCRA).
The first proposal, the one that EPA initially drafted, falls under Subtitle C of RCRA. This option would treat coal ash as a special hazardous waste and anybody who generates, transports, treats, stores or disposes of coal ash would be required to have a federally enforceable permit. This permit would encompass strict standards for the entire life-cycle of coal ash, including requirements for:
Lining landfills and ash ponds
Water quality monitoring
Financial assurances in case of bankruptcy
Corrective action plans and emergency response plans
Leachate collection systems
Dust controls
Structural stability and dam safety requirements
Under the Subtitle C proposal,  all of the dangerous surface ponds like the one at Kingston would eventually be shut down and replaced with safer dry landfills. This option would give EPA the authority to inspect sites for compliance and enforce against violations.
Under the industry-preferred option, toxic coal ash would be regulated under RCRA Subtitle D, which regulates dumping of regular household garbage. The proposal suggests a number of standards for safe storage of coal ash. However, the Subtitle D option regulates only storage, not generation, transportation or treatment. Moreover, this option would not have enforceable rules, only federal suggestions. There would be no authority for inspections and the EPA could not make coal plant owners follow the new standards.
EPA is also considering a modification to the Subtitle D option, called "D prime". This least protective option omits requirements for liners or closure of wet ash storage impoundments from the Subtitle D option.
The co-proposed rule was open for public comment throughout the summer and fall of 2010. EPA held several public hearings across the country. In the Southeast one hearing was scheduled for Charlotte, NC and after heavy petitioning and a citizens' hearing another was finally scheduled for Knoxville, TN. Hundreds of particpants turned out to speak at each hearing and the majority spoke in favor of strong, comprehensive regulations under Subtitle C. Now it is time to wait for EPA's final action. A final decision on the coal ash rule is expected by the end of 2011 or early 2012.
EPA has yet to announce a release date for a finalized coal ash rule. While we continue to call for a strong subtitle C option, we urge EPA to swiftly finalize any federal regulation of coal ash. A coal ash rule, even under Subtitle D, will provide a minimum standard for coal ash disposal, provide much-needed guidance to states, and stop congressional ability to pursue efforts to limit EPA's oversight of this toxic waste more strongly in the future.
You can find the original version of this comparison on EPA's website.

Key Differences Between Subtitle C and D
| | SUBTITLE C | SUBTITLE D |
| --- | --- | --- |
| Effective Date | Timing will vary from state to state, as each state must adopt the rule individually-can take 1 – 2 years or more | Six months after final rule is promulgated for most provision: certain provisions have a longer effective date |
| Enforcement | State and Federal enforcement | Enforcement through citizen suits; States can act as citizens. |
| Corrective Action | Monitored by authorized States and EPA | Self-implementing |
| Financial Assurance | Yes | Considering subsequent rule using CERCLA 108 (b) Authority |
| Permit Issuance | Federal requirement for permit issuance by States | No |
| Requirements for Storage, Including Containers, Tanks, and Containment Buildings | Yes | No |
| Surface Impoundments Built Before Rule is Finalized | Remove solids and meet land disposal restrictions; retrofit with a liner within five years of effective date. Would effectively phase out use of existing surface impoundments | Must remove solids and retrofit with a composite liner or cease receiving CCRs within 5 years of effective date and close the unit |
| Surface Impoundments Built After Rule is Finalized | Must meet Land Disposal Restrictions and liner requirements. Would effectively phase out use of new surface impoundments. | Must install composite liners. No Land Disposal Restrictions |
| Landfulls Built Before Rule is Finalized | No liner requirements, but require groundwater monitoring | No liner requirements, but require groundwater monitoring |
| Landfills Built After Rule is Finalized | Liner requirements and groundwater monitoring | Liner requirements and groundwater monitoring |
| Requirements for Closure and Post-Closure Care | Yes; monitored by States and EPA | Yes; self-implementing |