Legal Actions around Coal Ash
Despite weak federal coal ash regulations and the absence of comprehensive state programs, there are still several ways in which environmental groups and private citizens are working to hold utility companies accountable for their coal ash pollution. Here is a description of some current and historic lawsuits that affect the Southeast.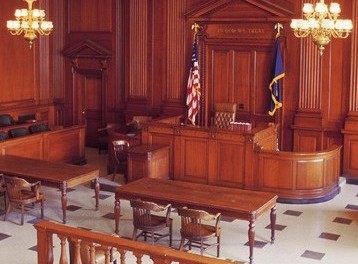 Federal Cases
On December 19, 2014, nearly six years after the Kingston Disaster, EPA released the Disposal of Coal Combustion Residuals from Electric Utilities final rule otherwise known as the coal ash rule. EPA is now regulating coal ash under the Resource Conservation and Recovery Act (RCRA), but despite the clear risks, the agency declined to classify the toxic substance as "hazardous" under RCRA. This means that states are not required to implement the rule and the federal government is not enforcing the rule—leaving enforcement to the utilities (and other owners) themselves, the states, and via citizen suits.
View a timeline of coal ash events from the Kingston disaster to this settlement.
EPA finally agreed to finalize the first-ever U.S. coal ash regulations in January 2014 after community groups including SACE and Appalachian Voices filed a lawsuit in the U.S. District Court for the District of Columbia.
Earthjustice represented the following groups in this lawsuit:
Appalachian Voices, Chesapeake Climate Action Network, Environmental Integrity Project, Kentuckians for the Commonwealth, Montana Environmental Information Center, Moapa Band of Paiutes, Prairie Rivers Network, Physicians for Social Responsibility, Southern Alliance for Clean Energy, and Sierra Club.
The lawsuit against EPA was based on the Resource Conservation and Recovery Act (RCRA), which requires EPA to periodically review and revise its standards. Although EPA acknowledged that revisions to coal ash-related standards were needed, they had not revised them since 1981. The Plaintiffs, in this case, were arguing that by not revising coal ash standards in over 30 years, EPA was in violation of RCRA, which states that "each regulation promulgated under the Act shall be reviewed by the EPA Administrator and revised, where necessary, no less frequently than every three years."
State Legal Battles
Coal Ash as a Civil Rights Issue
In 2008, after the Kingston coal ash disaster in Tennessee, Perry County, Alabama signed a contract to dispose of and contain the Kingston coal ash in landfills located in the county. Perry County is a low-income, predominately African-American community. A federal civil rights complaint was filed against the Alabama Department of Environmental Management for re-issuing the permit to Perry County Associates, LLC for constuction and operation of the Arrowhead Landfill located in Perry County. By re-issuing the permit for operation of the landfill, ADEM is allegedly adversely and disparately impacting African-American residents in the community by exposing them to toxic coal ash left over from the Kingston spill.
Earthjustice is currently representing 14 residents in a complaint under the Civil Rights Act of 1964. Title VI of the Act prohibits agencies like ADEM, which regulates the landfill, from spending federal, public funds in a way that "…encourages, entrenches, subsidizes or results in racial [color or national origin] discrimination." The complaint process is ongoing.