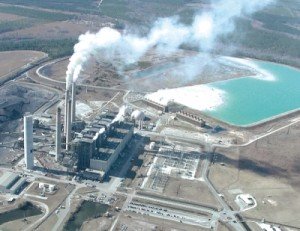 General Overview
In December, 2014, EPA released its long-awaited coal ash rule. EPA left enforcement of the rule to the utilities (and other owners) themselves, the states, and via citizen suits. But SC has a troubling track record when it comes to protecting communicates from the dangers of coal ash.
SC is home to 12 coal-fired power plants and a total of 50 coal ash impoundments. According to the EPA, SC's impoundments have enough capacity to hold at least 5 billion gallons of coal ash, though due to utility underreporting that number is likely much higher. You can find each dumpsite's capacity by clicking a power plant on the homepage and scrolling down to Power Plant Details and Maps. Annually, SC's power plants generate 2.2 million tons of coal ash making the state 21st in the nation for coal ash generation.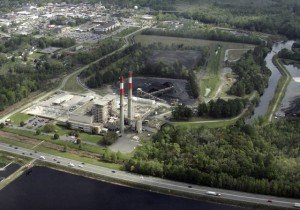 South Carolina's three power utilities, South Carolina Electric and Gas, Duke Energy, and Santee-Cooper, agreed to remove all coal ash from unlined pits throughout the state, approximately 20 million tons in total. The Southern Environmental Law Center (SELC) led the charge representing SACE, Riverkeepers, and other advocacy organizations in a series of lawsuits from 2012–2015.
South Carolina's utilities are proving that excavation can be done relatively quickly and that it creates huge positive results for the environment. Santee-Cooper, which SELC sued on behalf of SACE, Waccamaw Riverkeeper, and the South Carolina Coastal Conservation League in 2012, is ahead of schedule having already removed one-third of its ash. Since South Carolina Electric and Gas started removing coal ash from Wateree power plant site, arsenic at two wells beneath the ash pond has decreased by over 90 percent. SELC and the Catawba Riverkeeper won cleanup at Wateree through a 2012 lawsuit.
A combination of legal pressure from SELC and public advocacy pushed Duke to remove coal ash from its waterfront coal ash pits at two sites in South Carolina. It's noteworthy that the majority of action on coal ash in the South Carolina was achieved without the intervention of the state's environmental regulator. One might assume that a more active environmental regulator would have brought remedies to communities impacted by toxic ash much sooner, but South Carolina's neighbor to the north proves that assumption completely wrong.
Current Regulatory Programs
Controversy erupted in Pickens County, South Carolina when an out-of-state landfill company attempted to develop a landfill that would accept coal ash. MRR Southern, based in Raleigh, North Carolina, had its county permit to build revoked after public outcry elevated the issue to the County Commission. The company is currently suing the county. Community outrage sparked South Carolina's General Assembly to pass a bill, signed into law by Governor Nikki Haley, that prevents out-of-state coal ash from being dumped in some Class 2 landfills (which includes the landfill in Pickens County). Instead, out-of-state ash must be dumped in lined, Class 3 landfills with more protective standards.
Check out more information about coal ash in South Carolina and the EPA's coal plant water pollution standards for the state.
Create-Your-Own Coal Ash Report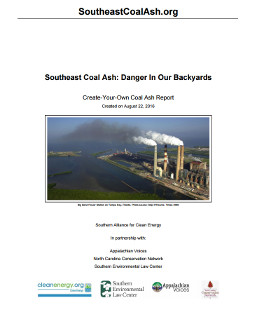 Full control to create the report of your choosing listing coal plants with ash impoundments in the Southeast.
Create your report NOW!
180 Seconds of Coal Ash Problems
So Many Ways To Say "Coal Ash"
There are a lot of words used to describe both coal ash waste and the ways in which it is stored. Coal ash is also called "coal combustion waste" (CCW) and "coal combustion residuals" (CCR). Wet coal ash impoundments are frequently known as "ponds," "lagoons," or "surface impoundments."